Developing and maintaining good relationships is central to improving outcomes for individuals and their families. The carers roles is to generate an atmosphere in which people feel their needs are being heard and understood. This requires truthfulness, sincerity and ability. (SCIE, 2010)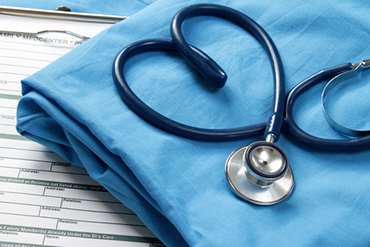 Whether with individuals, their families, carers or fellow professionals and colleagues, relationships should be based on openness, transparency and empathy.(SCIE, 2010)
In health and social care there are many professionals and many of them having different roles.
Some professionals, like pediatriacians, they knows how to treat children with diseases, there are dentist, who knows how to fill teeths, psycholist are knows about people feelings and they can help you, psychiatrist they are knows about peoples brain,and their behaviours, there are GP's who can prescribe medication if they think you are being sick, also there are social workers, carers, support workers, teachers, different doctors and terapheutic.
These professionals are working in partenership with others because to be able to support and help people they must collaborate and work as a team.
Good team work and appropriate communication will help to the vulnerable people,also is good because any work they do it can goes quicker and safer, because more people bring more ideas and more solution.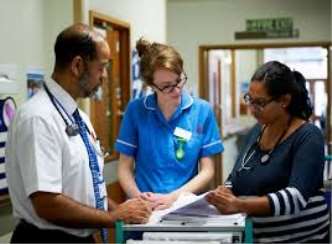 In health and social care not everyone able to work together and these people must find the common word and work for the same purpose.
Saving peoples lifes, heal them, or just heal their spirit is more than nothing, and that's why is very important to have professionals around us.
In the Smart Care is very important to be professional, give the best service to the service users and everyone has to know about their roles.
For example a new carer cannot give medication to a service user even if is emergency because they have not been trained, but a trained person can give.
In our care we are working together with the GP's and also with the pharmacist and the closest dentist, also we are collaborate with therapeutics and psychologist because many of our service users are need professional support to be able to live their daily life, also carers are working together with the organisation and also with family members, but the most important and frequently relation are the carers because they are together each day and must support each other and concentrate to the work.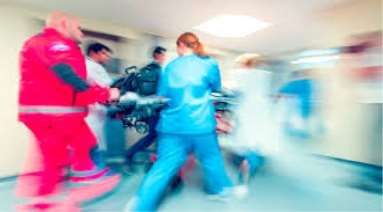 Unfortunately this is not happening all the time, people are very poor in communication, they cannot explore themselves, they cannot help each other in a right way, because of the jelousy, and they are not honest with each other.
The management of the Smart Care will do everything to support our staff and help them to become a good and an effective team and work in partnership with each individual.
3.2 Evaluate personal effectiveness in promoting and supporting the rights of the individual
In the Smart Care is very important that everyone being trained and be professionals.
Each carers and professional should know about heir roles their responsibilities.
The Smart Care staff are responsible to support the service user rights and way they can do that is follow the organsiation procedures also follow the legislations.
Collaborative working helps the service user rights.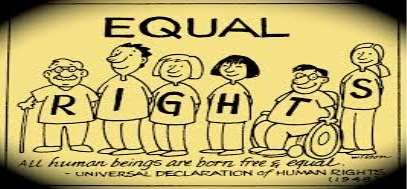 Human rights are the essential rights and freedoms that belong to every person in the world. In the UK, these rights are contained in the Human Rights Act 1998. If a public authority breaches or doesn't respect your human rights, you can take action under the Act.
The next rights are the most applicable when you obtain health or care services:
the right to respect for private and family life
the right not to be tortured or treated in an inhuman or degrading way
the right to liberty
the right to life
the right not to be discriminated against. (citizens advise, 2017)
The right to respect for private and family life
When a service user want more privacy in a care home or when they are receive care services in their own home
When a service user been placed in a care home where it's difficult for them to see their family and friends
When the service users are being handled roughly or are not well cared for by a home care woker. (citizens advise, 2017)
The service user right not to be subjected to inhuman or degrading treatment
The service user been sufferes serious mistreatment, neglect or very poor care in a hospital or a care home
They've been restrained or private because of mental health problems or aggressive behavior
They've not been helped to eat or drink when they are too weak to feed themselves.
Also the Equlaity Act is very important because nobody not allow to anti discriminate the service user, everyone should respect the service user culture, ethnicity , se, age and should be treated fairly. (citizens advise, 2017)
3.3 Discuss ways to resolve issues encountered in professional relationships
Conflict arises from differences, both large and small. It occurs when people disagree over their values, motivations, perceptions, ideas, or needs. from time to time these differences come into view unimportant, but when a conflict triggers strong feelings, a deep personal need is often at the core of the problem. These needs can be a need to feel safe and secure, a need to feel respected and valued, or a need for greater closeness and intimacy.(Helpguide.org, 2017)

In our organisation all staff should work as a team and our organsiation have this method to help our staff to be able to work together and provide a quality service to our client.
For example:
Acknowledge and own the upset before communicating with the other party or parties.
Be clear about the reason for the conflict/upset.
Be clear about what happened (know and present the facts).
Be accountable for what you did (or did not) do to contribute to the conflict/upset.
Recognize appropriate actions you can take to resolve the conflict.
Communicate and have an answerable conversation with the other party or parties concerned. (Kline, 2013)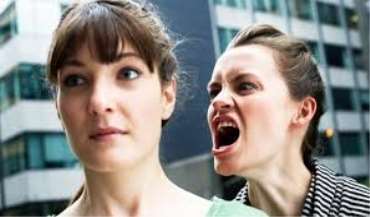 References
Social Care Institute for excellence, 2010, Professional Relationship
Available online at
http://www.scie.org.uk/publications/nqswtool/professionalrelationships/
Accessed on 10/01/2017
Citizens Advice, 2017, Protecting your human rights when you are using health care services
Available online at
https://www.citizensadvice.org.uk/healthcare/discrimination-in-health-and-care-services/taking-action-about-discrimination-in-health-and-care-services/protecting-your-human-rights-when-using-health-and-care-services/
Accessed on 10/01/2017
Kline M., 2013, 6 Steps for Resolving Conflict in a Professional Relationship
Available online at
http://blog.cupahr.org/2013/10/6-steps-for-resolving-conflict-in-a-professional-relationship/
Accessed on 10/01/2017
Helpguide.org, 2017, Conflict Resolution Skills
Available online at
https://www.helpguide.org/articles/relationships/conflict-resolution-skills.htm
Accessed on 10/01/2017