UKEssays: Leaders in Education
At UK Essays, we pride ourselves on our commitment to being an industry leading educational resource provider. We help students all over the world achieve their academic ambitions, and work with academic writers to produce expertly researched pieces of work.
Working so deeply in education gives us a unique viewpoint that no other company can offer. Utilising our network of contacts and experts, we can reach hundreds of academics, experts, and students from all over the globe.
Jump to: Press Releases / Press Coverage / Press Enquiry
Press Releases
Below is a list of releases from our press office, many in response to publicity in the national and international press.
All Answers' response to the QAA request to PayPal
"We are aware of the recent press coverage relating to PayPal and the request from the QAA that PayPal stop accepting payments for our services. While this would create an inconvenience for our customers, it again signifies that the QAA do not fully understand how to approach the issue at hand."
View Article Released by All Answers Ltd on March 20, 2019
All Answers' response to the calls to ban essay writing firms
"The news that University bosses are looking to have 'essay mills' banned is not a revelation which greatly perturbs us at All Answers Ltd, for the simple reason that we do not believe this term, or its negative connotations, are applicable to what we do."
View Article Released by All Answers Ltd on September 27, 2018
Our Vision for the Future of Higher Education
"In January 2017, an amendment to the HE & Research Bill was proposed which would make it an 'offence to provide or advertise cheating services'. This amendment was intended to target 'essay mills' - services which create work for students to submit directly to their institutions. UK Essays is not an 'essay mill' - UK Essays is a company with 14 years' experience - we know this industry better than anyone else, and we know this industry's customers better than anyone else"
View Article Released by All Answers Ltd on February 21, 2017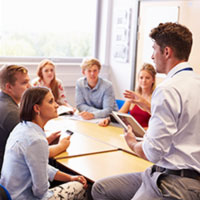 Free Academic 'Ask An Expert' Service Launched For University Students
"The new service, called "Ask an Expert" is developed and launched by UK Essays. The first of its kind, Ask an Expert provides custom-written 300 word answers to academic questions on any subject, including business, law, and health."
Released by All Answers Ltd on September 13, 2016

"It was independently assessed by a law professor at a leading university as of 2:1 standard."
Our Press Coverage
Since the company began, we've never shied away from talking to the press and media about what we do, why we do it, and why we're different to many other services claiming to offer what we do.  Why not read some of our press mentions for yourself?

"If you consider that the difference between a 2.1 and a 2.2 can be thousands of pounds on your starting salary, the incentives are obvious."
2016
Times Higher Ed

2015
The Times


"The company boasts that essays bought from it will be "unique" pieces of work written to each student's requirements."
Earlier Press Coverage
Whether you agree with our ethics or not, you can find press coverage dating back to our formation in 2003
Get In Touch For Press or Media Enquiries
Working on a story about the essay writing industry? We're ready and waiting to talk to journalists, lecturers and universities. You can also find us on popular social media networks.
Get Academic Help Today!
Encrypted with a 256-bit secure payment provider